Kitchen appliances are one of the most important devices in your kitchen. Today, you are busy with your profession and passion. As a result, spending lots of hours inside the kitchen won't be possible for many of you.
So, you need different types of kitchen appliances to make your job easy. Also, if you are a passionate cook and like to make different recipes, several types of kitchen appliances will help you in that. Cooking was never so easy and fun!
Now, there are different types of cooking appliances available in different brands. But, you can't just make any purchase. We are presenting the best kitchen appliance brands in India that sell kitchen appliances of the best quality. For example, if you plan to buy a rice cooker, Prestige will always be your first name on your list.
Here are the top 10 kitchen appliance brands that have served you for all these long years, and till now, they are leading the industry.
1. Prestige – Best Kitchen Appliance Brand In India
If you are looking for the best brand for kitchen appliances to make your time full of fun when cooking, there will be Prestige always at the top of the list. Founded in 1928 by Mr. T.T. Krishnamachari in India, Prestige has become the reason for 'Prestige' for every homemaker. 
This kitchen appliance brand is winning hearts for several decades and making life easy. Since its inception, Prestige is manufacturing ground-breaking products. While it comes to cooking appliances, Prestige will always be on the top.
Kitchen appliances from prestige
In 1959, Prestige brought the first pressure cookers to India. Cooking has become super easy since the invention of the pressure cooker in this country. This appliance soon won the trust of the countrymen.
The non-stick cookware ranges of Prestige were brought into the market in 1994. Prestige emphasized the matter of health and fitness and introduced this wonderful range. The time was changing rapidly, and that had an impact on the Indian cooking style.
Besides cooking healthy, the Indian families also gave importance to a gorgeous kitchen. As a result, they brought outstanding non-stick kitchen appliances.
With time, Prestige continues to change itself and introduced varieties of products. From more advanced types of kitchenware to home cleaning solutions, this brand spread its wings everywhere. To the latest, they have introduced Prestige Svacch Pressure Cooker in 2019, which is the first spillage control pressure cooker in India. But, Prestige has not yet released an electric pressure cooker.
And finally, in the year 2020, they launched a wide range of rice cookers with starch reducing quality. For a healthy generation, this invention of Prestige is worth appraising. Prestige has garnered enough recognition only for being the best friend of the cooks in the Indian kitchen from all those years.
Among all these kitchen appliances, Prestige has touched excellence in introducing bread maker, kitchen exhaust fan, roti maker, induction cooktop, OTG, wet grinder, stand mixer, microwave oven, rice cooker, etc.
prestige Customer care and service
For any queries, you can call customer care services anytime. Since 4th May 2020, they have activated their customer care and call center operations aligning with the Government norms for Covid-19 situations.
The customer care desk is always available to solve your queries. For any assistance regarding online shopping, you can call or email them.
Awards and recognitions received by Prestige
Prestige has been recognized and awarded with many awards and rewards for catering to the customers for all these years. On 27th November 2015, it was awarded The Master Brand Award by the CMO Asia at Taj Lands End, Mumbai. 
In 2019, Prestige has been awarded the 'Best Franchisor of the Year for Home/Home Products' award by Franchise India. In addition, it was also awarded The Icon of the Year-2015.
---
2. Philips – Best Alternative Brand For Kitchen Appliances
Are you looking to buy best kitchen appliances?
Why don't you think of Philips?
Of course, you have as this is one of the leading brands of kitchen appliances in India.
This popular brand dated back to 1891 when Philips and Co were founded by Frederik Philips and his son, Gerard, in the Netherlands. After that, in 1930, this brand stepped into India with the name of Philips Electricals Company in Calcutta.
Kitchen appliances from Philips
When it comes to kitchen appliances, Philips has innovated a wide variety of products for making your kitchen smart and easy. This brand is developing every day and updating itself with time by installing advanced technologies in its product.
The brand has innovated the best air fryer that can take care of your health by low-oil cooking and frying. Also, you will find different types of food processors to make your job easy inside the kitchen.
Among all these wide varieties of products, you will find the top-quality kitchen appliances of this brand. So go for buying a citrus juicer, coffee maker, hand blender, sandwich maker, electric beater, induction cooktop, juicer mixer grinder, and so on.
Every product of Philips is of high quality and manufactured with top-quality technology. So, cooking is getting easier and better if you use Philips kitchen appliances.
Service and customer care of philips
If you ever have any issues with any product of Philips, you can reach their customer service desk and get your problems solved within a limited time. They are 24*7 available to solve your queries.
You can share your problems through their live chat option on Monday to Saturday from 9 am to 8 pm and on Sunday from 9 am to 6 pm. You can also call or WhatsApp them. The customer care agents are always there to help you.
Awards And Recognitions Received By Philips
For serving so many years in different ways with their wide variety of products, Philips has won numerous awards and is recognized in India and the entire world. In 2014, it was recognized as one of the Best Global Green Brands.
In 2018, it received Crystal Prize for maintaining Supply Chain Sustainability. Also, this brand ranked 2nd by scoring 81 out of 100 points on the Dow Jones Sustainability Index in the industry of Health Care Equipment and Services Industry.
---
3. Bajaj – Best Brand For High-Quality Kitchen Appliances
Whenever it is about kitchen appliances, this is the brand that many of you are fond of. But, while it comes to buy anything new, people have certain preferences. As a result, many Indian families rely only on Bajaj when it comes to kitchen appliances and other electrical.
Incorporated its journey from 14th July 1938 by Jamnalal Bajaj, the adopted fifth son of Mahatma Gandhi, this brand has set its values upon Gandhian philosophy and serving its countrymen for all these decades.
Bajaj's kitchen appliance range
It is the wide range of kitchen appliances that have made this brand so dear to homemakers. Bajaj knows how the Indian kitchen works and has brought their cooking range to lessen your time and make your efforts full of fun inside the kitchen.
You can check out their collection of mixer and grinder that comes with Nutri-Pro feature. This feature ensures that no nutrients are lost while grinding. For effortless cooking, they have brought advanced induction cooktops, microwave ovens, gas stoves, cookware, etc.
You can also make this brand your healthy snack partner. They know how the modern generation is health conscious and has brought the cooking range that uses the minimum amount of oil, like sandwich makers, pop-up toasters, electric kettles, etc.
Among all these products, Bajaj has touched excellence in designing kitchen exhaust fans, roti makers, bread makers, wet grinders, OTG, Induction cookers, stand mixers, rice cookers, microwave ovens, etc.
Customer care and service of bajaj
The customer service desk is always ready to help you. If you find any issues with their product or services, you can always contact them. For any service-related queries, you can call or email them. They are very quick in helping the customer out.
Awards And Recognitions Received By Bajaj
For serving the country for all these years, Bajaj has been accolade with several awards and recognition. In IT, it was awarded as CIO Power List Award, MITS Leadership Award, Technology Senate Award, etc., in 2019. The company was also ranked 3rd in 'The Experts' Choice Awards' by leading Architects and Designers.
---
4. Inalsa
Inalsa Appliances Limited began its journey in India on 16th July 1996, in Delhi. Since then, it is serving people with its wide range of products. Among kitchen appliances, it has designed an advanced cooking range that has made your job easy.
This brand has understood the customers' requirements and designed its products so that you can spend less time inside the kitchen and cook delicious foods. For making oil-free fries, you can go for Inalsa Air Fryer.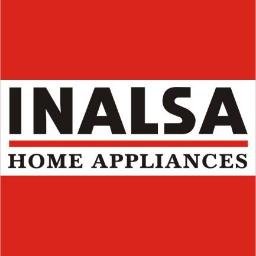 Kitchen appliances by inalsa
Among many appliances, they have varieties of mixers, grinders, and blenders that will help you make different recipes. You can pick their smoothie maker, egg boiler, vegetable chopper, hand blender, OTG oven, hand mixer, stand mixer, and so on among the huge kitchen appliance range.
Customer care of Inalsa
If you are using any products of this brand and having any issues, you can always contact the customer care department. They are quite quick in solving your problems. For customer support, you can call or send them an email.
---
5. iBell
Kitchen appliances have made your cooking easy and spending time in the kitchen enjoyable. From its establishment to the present day, Ibell is serving its customers with top-quality kitchen appliances.
Though Ibell started its journey by providing electronic goods, soon, it stepped into the market of kitchen appliances and other home appliances. The company was founded by Anil Parasrampuria in 2001 with the headquarter at Mumbai.
Kitchen appliances by iBell
Though Ibell is a specialist in providing products like a kitchen exhaust fan, ice cream maker, roti maker, dosa tawa, auto ignition gas stove, induction cooker, etc., several other products make your task easy in the kitchen.
For the health-conscious generation, they have brought air fryers that are based on smart rapid air technology. As a result, you don't need to use much oil to get crispy fries and cakes at home.
Do you like deep-fried potato fritters?
Ibell has a wide collection of deep fryers for you.
Apart from these, you can also check out the huge collection of kitchen appliances designed by Ibell. Visit their website to check out the stand mixer, different types of toasters, kitchen scales, electric oven, hand blenders, and so on.
IBell's customer care and service
If you buy Ibell kitchen appliances and face any issues, you can contact their customer service department. Contact them on the weekdays from 9 am to 5.30 pm. They are always available to answer your questions. You can also send an email for any customer service-related query.
---
6. Glen
When talking about the best kitchen appliances brand in India, Glen will always be on the list. It has introduced the most technologically superior home appliances that have made life easy. Glen began its journey from Faridabad in 1999 and soon spread its wings all over the country.
Kitchen appliances from Glen
If it is about kitchen appliances, you can always trust Glen for its outstanding range of products. Glen is everywhere – if it is the built-in series of Glen or the small appliances that make your task easy and time-saving in the kitchen.
They have achieved huge success in designing kitchen chimneys. You can get varieties of kitchen chimneys with exclusive features like Island chimneys, split chimneys, straight-line chimneys, auto-clean and oil collector chimneys, and so on.
Apart from those, you can also go for varieties of kitchen appliances designed by Glen, like a bread maker, gas stove, electric tandoor, smoothie maker, vegetable chopper, and so on.
In providing top-quality kitchen appliances, Glen will always be on the list as they serve Indian cooks for so many years. They know how to upgrade themselves with time as per the requirement of the Indian Kitchens.
Glen can upgrade your usual kitchen into a modern kitchen with top-quality kitchen appliances. Among the small appliances, you can buy food processors, mixers and grinders, grills, dosa makers, etc. are perfect for making delicious recipes. To make your kitchen advanced, it is time to go for Glen appliances!
Customer service of Glen
For any assistance, you can contact their customer service department. They are ever ready with all types of solutions for any city in India. You can call them at their helpline number or send them an email.
---
7. Kent
Though Kent has established itself as the most popular brand among the best water purifiers in India, it has also become a top-class kitchen appliances provider. With their vision to make the world healthier, they have come with innovative solutions and technological advancements.
Kitchen appliances by kent
Kent started their journey in 1999 from Noida, India, and soon became a prominent brand. They have introduced the revolutionary Reverse Osmosis (RO) Technology for the countrymen to help them have a healthy drinking habit.
In developing kitchen appliances, Kent has touched excellence. Their motto is 'Cook Healthy, Cook Tasty'. With a wide range of kitchen appliance products, Kent has made Indian cooking easy and full of fun.
You can always go for the top-quality pop-up toasters of Kent that come with five heating modes. To get crispy and perfect toasts, this appliance is what you need. You will also get high-speed operation from the high-quality grinder and blender of Kent. So preparing beverages or grinding spices is just a matter of time now.
Apart from these products, they produce several other kitchen appliances like egg boilers, electric kettles, rice cookers, induction cooktops, hand blenders, etc. Also, you can buy a rice cooker, sandwich maker, omelet and pizza maker, and so on in Kent to have a modern kitchen.
Customer care and service of Kent
Kent's customer service department is always ready to serve you if you have any queries regarding their services and products. You can call or send them an email for service-related queries. You can contact them from 9 am to 6 pm. They also have launched Kent Service App to help out the customers.
Awards And Recognitions Received By Kent
For providing amazing service to the countrymen for so many years, Kent is regarded as one of the best brands around the country. It has received dependency and love from the users, and that is the best reward for it.
But, it has also received awards to accolade its performance in the industry of kitchen appliances and others. In 2017, Kent became the Organization of the Year. Also, in 2016 and 2017, Kent received 'The Best Domestic Purifier Award'. In 2016, it got 'Kalam Innovation Governance Award.
---
8. Morphy Richards
Morphy Richards started its journey in England in 1930, and today, there are very few households where the appliances of this brand are not used. This brand stepped into India in 2002 with the collaboration of Bajaj and started producing great electronics appliances.
Kitchen appliances from Morphy Richards
This brand has brought a revolution in kitchen appliances by providing technologically advanced and exclusive products for Indian consumers. To add modernism and elegance to your kitchen, Morphy Richards has brought perfection.
Each product of Morphy Richards is visually appealing, ergonomically designed, safe, sophisticated, and durable. You can go for different kitchen appliances of this brand like a food processor, coffee maker, microwave oven, stand mixer, OTG oven, and all.
Besides these, you can go for juicer-mixer-grinder, choppers, sandwich makers, pop-up toasters, electric kettles, electric tea makers, etc. Each of these appliances is manufactured with the best quality raw materials, and that's why those serve you for a long time.
Customer service of Morphy richards
For any queries, you can contact the customer service desk of Morphy Richards. Though they have their headquarter in Mumbai, they operate their services from different service centers across India. For any query, you can contact at the toll-free number or send an email.
---
9. Lifelong
Experiencing the need of every Indian kitchen, Atul Raheja, the founder of Lifelong home appliances, started this company in 1985. Since then, this brand has become a 'lifelong' companion for Indian cooks. They have realized the changing trend of the Indian kitchen and cooking style and have upgraded cooking appliances to make the task easy.
Lifelong kitchen appliances
Lifelong is the best kitchen appliance brand that aims to be a part of all types of Indian kitchens. That's why they have come up with so many varieties of products to cater to your needs. They do strong market research, know the requirements of their customers and design the products accordingly.
The wide range of Lifelong kitchen appliances can help you prepare delectable dishes for your family and friends. This brand has a specialty in manufacturing bread makers, OTG ovens, induction cooktops, sandwich makers, etc.
Apart from these, they also have several other kitchen appliances that will help you brush up on your culinary skills. For example, you can go for their exclusive four-burner gas stove ovens, which help you in fast cooking and enhance the look of your kitchen.
To make your job easy in the kitchen, you can also depend on the wide collection of mixer grinders. To prepare yummy waffles, you can try the exclusive waffle maker of this brand. Also, different types of kettles will help you in boiling water, making tea, boiled egg, etc. simpler.
Customer care and service of lifelong
Buying a Lifelong product is not enough. You need to take proper care of those products too. That's why you should go for servicing the products at a certain time gap.
Contact their customer care department for the best service or solving any issues. Call them for any assistance. You can also send them an email or contact them between 9 am to 6 pm.
---
10. Faber
Do you love cooking?
Then, buying multiple kitchen appliances can help you a lot. Faber has worldwide popularity in manufacturing and selling varieties of kitchen appliances. It started its journey from Fabriano, Italy, in 1955 and soon spread its wings throughout the world.
Faber is one of India's leading kitchen appliance brands that is serving Indian cooks and kitchens for 20 years. With its headquarter in Pune, Maharashtra, this brand has made its place strong in Indian households.
Kitchen appliances from Faber
All the products of Faber are manufactured with top-quality raw materials and advanced technology. They have done specialization in manufacturing built-in ovens, chimneys, and dishwashers. If you buy chimneys from Faber, you will get lots of varieties like wall-mounted chimneys, platinum hood chimneys, ceiling-mounted chimneys, etc.
Customer care of faber
You can call the toll-free number(mentioned above) from 8 am to 8 pm for any query and customer services. You can also send an email if needed.
Awards And Recognitions Received By Faber
For serving your kitchen for all these years, Faber has been appreciated with the prestigious 'Red Dot Design Award' in 2016.
---
Frequently Asked Questions
Which kitchen appliance brand is the best?
Prestige is undoubtedly the best kitchen appliance brand in India because of its long-range of high-quality products and responsive customer service. Philips and Bajaj are close alternatives to Philips. You can also take a look at the brands like Inalsa, Ibell, Glen, Kent, Morphy Richards, Faber, Elica, Morphy Richards, Lifelong, and Wonderchef.
Where to get kitchen appliances?
The best places to buy a kitchen appliance are online shops like Amazon, Flipkart, TataCliq, and your local stores. If you want to avoid the hassle of visiting the shop and carrying the appliance to the home by yourself, online stores are the best option for you.
What are the best months to buy appliances?
You can buy kitchen appliances throughout the year. But during August, October and November you may get an extra discount because of sales offered by online and offline shops.
Are high-end kitchen appliances worth it?
Definitely, high-end kitchen appliances are worthy of buying. But as they cost more, many people avoid them. Before buying any kitchen appliance, make sure that it is built with high-quality sturdy materials, has satisfactory performance with minimum energy consumption. By analyzing the key decision-making factors, it will be easier to check the worthiness of the appliance.
So, here is all about the best brands of kitchen appliances on our website that can bring revolution to your kitchen. You can choose any of these when you want to buy new and advanced kitchenware for your modern kitchen.
---
Related Posts:
---